The New York Seniors Golf Association, Inc. was started in 1952. The initial golf matches were played annually at Oak Hill Country Club and Winged Foot Golf Club. Westchester C.C. later joined Oak Hill in rotation, and by 1991 the association began moving the tournaments around the state, with '91 spring matches at Brookfield C.C. and The Park Club.

Spring Matches now are held on the Monday – Tuesday before Memorial Day.
Fall Matches are held on the first Monday – Tuesday following Labor Day Week.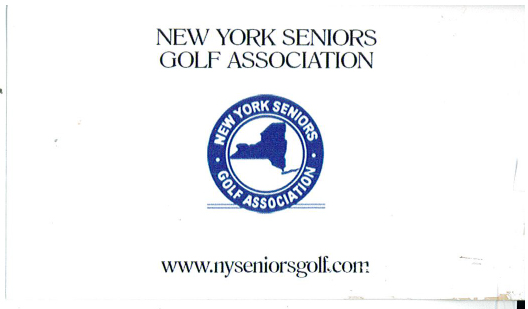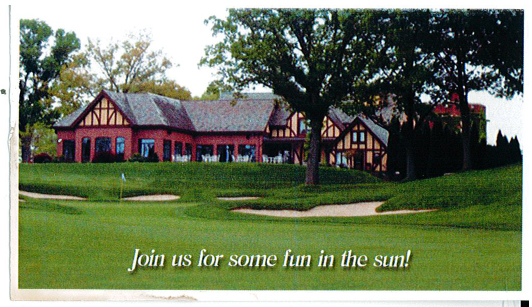 PAST PRESIDENTS
1953-1955—Harry R. Harman*
1956—James W. Weldon*
1957—Christopher A. Carr*
1958—Oscar Guilfoil, Jr.*
1959—Philip W. Ransom*
1960—Foster Nichols*
1961—Nelson E Lengerman*
1962—Laurence Sovik*
1963—William A. Hazelton*
1964—Dr. Gerald B. Manley*
1965—John T. Balfe*
1966—Robert W. Jackson*
1967—Charles B. Zeitler*
1968—Theadore I. Merseles*
1969—Henry J. Martens*
1970—James W. Gaynor*
1971—Dr. Alfred W. Doust*
1972—Martin T. Gullen*
1973—Howard Wolff*
1974—A. Vernon Croop*
1975—W. Roy Jarmon*
1976—Joseph M. Burns*
1977—Clifford G. Dalzell*
1978—Joseph M. Burns*
1979—Bertram H. Hegeman*
1980—Bennett H. Tollefson*
1981—Edward T. Schneider*
1982—Allen M. Brewer*
1983—Anthony L. Gagliardi*
1984—Richard T. Sullivan*
PAST PRESIDENTS
1985—Louis F. Krussman*
1986—Robert T. Skipworth*
1987—Leonard V. Sommer*
1988—Donald M. Kladstrup*
1989—John D. Casey, Jr.*
1990—J. Robert Maney*
1991—Dr. Richard A. Powell*
1992- Robert E. Avery, Sr.
1993—Spencer M. Wallace, Jr.
1994—William J. Murrer
1995—Edwin D. Muto*
1996—Glenn A. Marshall
1997—Robert F. Carbrey
1998—Thomas G. Lennox
1999—Joseph H. Hobika*
2000—Donald J. Bolger*
2001—William W. Porter
2002—Frank P. Mulderry
2003—Paul C. Weaver
2004—Dr. Louis W. Giordano
2005—Howard E. R. Hutton, Jr.
2006—Edward T. O'Donnell*
2007—Dr. Patrick J. Buttarazzi
2008-2011—Wal Blatter
2012-2014—Robert F. Baldwin, Jr.
2015-2017—Robert Marshall
2018-Present—Neil Parry
*Deceased
OBJECTIVES
The objectives of this Association are to promote friendly competition and good fellowship in golf among men at least 50 years of age; to hold such golf tournaments and competitions as may be approved by the Board; and in general to advance the best interest of golf and of senior golfers as a not-for-profit membership corporation, under the laws of the State of New York.
Playing Format
Individuals compete against the entire field of players for the low gross score of each day, and total. Players also compete within their particular age group which are:
AAA – 80 and older*
AA – 75-79
A – 70-74
*(AAA play front tees)
B – 65-69
C – 60-64
D – 50-59
Prize Payout
Traditionally, approximately one third of the field is paid, with pro shop credit forwarded to the respective player's home golf club.